Joe Biden is here in the UK at the moment enjoying the beauties of Cornwall at the G7 summit. At least I hope he gets a chance to enjoy some of it.  The sun is even shining for the occasion.
I've just read Beautiful Things (Gallery Books) the autobiography of Hunter Biden – Joe's younger son –  which I read very quickly in a couple of sittings.   This is the second book of my 10 Books of Summer,  a challenge hosted by Cathy at 746 Books.
Despite the closeness of the family and being born into a certain degree (obviously) of privilege, as well as being an ultra high achiever, Hunter seems to have made suffering his life's work. The tragedy of his life started when he (aged two) was in a car accident that killed his mother and baby sister.   Although Hunter was too young to remember this in detail yet old enough probably to be traumatised.   Yet fate was not yet done with the Biden family.  Joe's oldest son, Beau (Hunter's brother)  died aged in his 40s of a brain tumour.  Beau and Hunter had been incredibly close all their lives and it is clear from the book the terrible toll that this has taken on the whole family.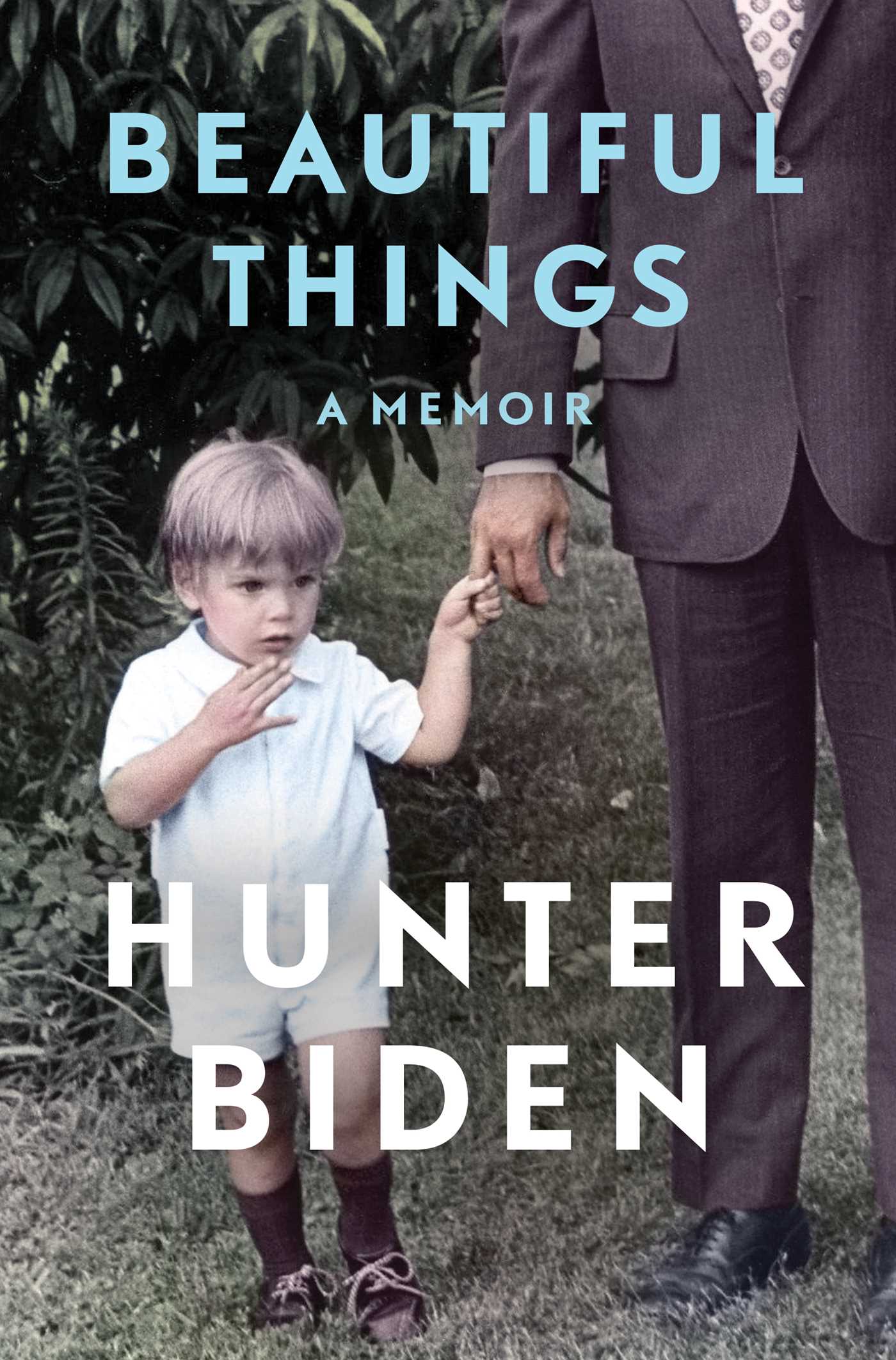 The author writes:

"Pain is our universal condition. People can go through life without finding love but no one lives for long without experiencing real hurt.  It can connect us or it can isolate us.  I vacillated between the two."
Hunter's attempts to numb his pain with 'self-medication' is coolly related in these pages as if it is quite ordinary instead of something constantly life threatening.  From Yale law school and a life of globe trotting business ventures, his life descends into a revolving door of grief, addiction, alcoholism, rehab, therapy and re-addiction,  all written without a trace of sentiment or self-pity.
And if the taking of the drugs were not mind numbing enough, I was gobsmacked reading about the sheer exhaustion of trying to feed a drug habit – although he was not short of money, being able to afford your habit is only part of actually feeding it or so it seems from this book. What a truly terrible treadmill this is.
"… I would park, give the guy $100 to buy crack, and tell him if he came back I'd give him another $100 to buy for himself.  Then I'd wait, like an idiot, at 2.am or 4 am in the most dangerous part of town…. You get burned , you feel ridiculous, you feel pathetic, and then you feel desperate and start over again… ."
'Yale or jail' says Stephen King in his blurb,  all addicts are the same.   That's not true of course.  They don't all have access to incredibly supportive and loving families which this guy does.    Hunter himself says:  "I come from a family forged by tragedies and bound by a remarkable, unbreakable love".
In the end Hunter's problems get highlighted by Donald Trump and his dreary litany of right wingers who use him as a way to get at Joe Biden during the US election. 'Where's Hunter?' they barked.
But the will to survive is strong. And Hunter says that all their attacks  just 'added to my superpower.'  The answer to the odious question posed by the odious Trump 'Where's Hunter?'  is he's right here in this book,  a book that it must have been difficult and painful to write.
Beautiful Things is described as a memoir but it is more than that.  It is a eulogy for Beau Biden and a courageous act of devotion for the entire family.  With all these details of the grimier aspects of Hunter's life placed firmly under the spotlight  – no one can now use any of this as political leverage against his Dad.
In the end Hunter gets himself sorted meets a lovely lady who is currently in the process of saving him.   I wish for his happiness.  He has certainly earned it.