In the UK we have been looking forward to a degree of freedom again.   But at the same time there seems little to celebrate.  Everything  we are newly allowed to do – like gather indoors or undertake foreign travel – we are at the same time advised not to do!  The mixed messaging here is something else.   The traffic light system of visitable countries is a fiasco, while  airport immigration halls are packed with those coming off flights from both red list and green list countries all piled in together.  Doubtless the powers that be will say We Told You So! when we find ourselves in the middle of a third wave!
The UK government has failed to sanction an enquiry into its own behavour during the pandemic – especially the awarding of contracts for supply of PPE – which urgently needs looking at.    2022 will be too late for an enquiry to produce its findings in time for the next general election,  due in 2023.  Although we have carried out a lot of vaccinations which is very good, there are still more questions than answers in the sceptered isle.
***
None of this affects the height of the TBR pile though, so without further ado and ranting aside this year  I shall again be taking part in #20BooksofSummer21. There may be troubles ahead as the old song says, but while there is moonlight and books and blogging, let's face the music etc.    The aim is to read 10, 15 or 20 books between 1st June and 1st September.    Last year I made it to 16. This year I am aiming for 10, although if I finish early and can add any more on at the end later I will.
Here is my list:
EMPIRE OF PAIN:  The Secret History of the Sackler Dynasty  Author – Patrick Radden Keefe
In 2017 a small  item in Artnet News reported that the South London Gallery had returned a gift of £125,000 ($165,000) to the Sackler family.  This first trickle  led to a thunderous waterfall of galleries and museums disowning Sackler funding –  including many of the great arts institutions in London and New York like the National Gallery, the Tate and the Guggenheim Museum. So what happened?
Well, opioids happened. Specifically the scandal in the US relating to OxyContin deaths.
Originally descended from Isaac Sackler and his wife Sophie (Jewish immigrants to the US from Ukraine and Poland, so wiki tells me) – the Sackler family started with a single greengrocery business.  They later bought a pharmacy, then got into production and advertising of pharmaceuticals through their company Purdue Pharma.  Fast forward and the Sackler name is embroiled in lawsuits and class actions regarding the opioid scandal in the US and Purdue's production of OxyContin – described as 'essentially heroin in pill form' by poet Ocean Vuong who lost his boyfriend to the drug.
BEAUTIFUL THINGS, Hunter Biden (Gallery Books)
Hunter Biden – son of Joe –  has known more than his fair share of troubles including the death of his mother and later his beloved brother, and being targeted by Trump.   Having read an extract of this book in the national press I had to find out more about his recovery from addiction, and the woman who saved him.
A HISTORY OF BRITAIN IN 21 WOMEN  Jenni Murray (Oneworld)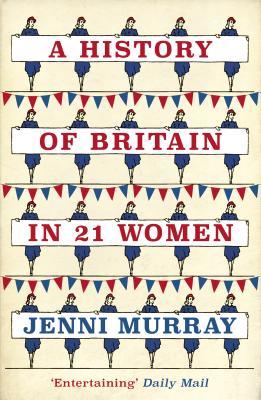 "The History of the world is but the biography of great men" said Thomas Carlyle c1840.  Hang on, says Murray.  Whoa!    A Feminist Look at History through the achievements of women including Boadicea, Jane Austen, Mary Somerville,  Emmeline Pankhurst by the former Radio 4 Woman's Hour presenter
EVERYBODY: A Book about Freedom Olivia Laing (Picador)
Another outing from my favourite author.  Olivia Laing turns her gaze upon the meaning of freedom –  not just a wandering along through a mountain range sort of freedom.  Rather Laing's pen is poised over the very essence of the idea, what it means,  and how it is taken away from us by societal perceptions of our colour, our gender, our sexuality.  Laing makes a shocking revelation about theories of eugenics which I thought safely consigned to nazi rubbish dumps of history.  But no.  The ideas of racial superiority and inferiority and how to enourage the former while discourage the latter are not only alive and well but they are oozing their way through the present UK Conservative Government.
I AM AN ISLAND by Tamsin Calidas (Penguin Random House)
A story about a woman's mental health journey on a remote island in the Scottish Hebrides.  This book has been on my previous lists and is still unread.  Sorry.   Hopefully I can do better this summer.
THE BOOK OF DUST  Volume Two. The Secret Commonwealth   Philip Pullman (David Fickling Books)
Lyra's journey goes on …and on…and on.
LETTERS TO CAMONDO  Edmund de Waal (Penguin, Random House)
After his investigations into the history of his own kin (the Ephrussi family whose villa between Nice and Monaco cost 7 million francs to build in the early 1900s) the author of The Hare with the Amber Eyes turns his attention to Count Moïse Camondo,  the Ephrussi's neighbour in Paris a few doors down.
Another fabulously wealthy man, with an important art collection Camondo was not quite Rothschild, but near enough, and they were neighbours too!  The book is a rather lovely series of vignettes looking into the house, the furnishings and the family that lived there.
THE PHOTOGRAPHER AT SIXTEEN,  GEORGE SZIRTES
Edmund de Waal pops up again, this time with an endorsement for this book by poet George Szirtes about his mother Magda Szirtes, a refugee from Hungary,  who died in 1975.
THIS ONE SKY DAY  Leone Ross (Faber & Faber)
If I hear any more about this title I shall have to scream.  So I thought rather than waste energy screaming it would be better to read it.
Last but not least, a book that I have heard about very recently – within the last 24 hours to be precise.
THE HOUSE ON MANGO STREET Sandra Cisneros (Vintage)
– the story of a young latina girl growing up in Chigago.
***
What do you think of my choices?  Have you read any of these?