This post is my contribution to #Dewithon21  by Paula at BookJotter.
I grew up in Monmouthshire in South Wales – an area which later went through a period of being Gwent and back to Monmouthshire again – a lexical conundrum which sums up perfectly for me the identity crisis of the border regions of Wales.     Do I miss it? Yes, every day.  Could I live there again?  I don't know. My parents are buried there.  But maybe too much water has flowed under too many bridges.
As a child, I remember more about buying cooking chocolate and looking longingly  at pet guinea pigs in the covered market than I do about being steeped in the language and culture of the region.   What I remember is looking out of my bedroom window at Twm Barlwm – an iron age hill fort – and wondering what it would have been like to live up there in a stone dwelling? Cold I imagine.   I don't suppose claustrophobia would have been an issue.
When I was growing up, Richard Llewellyn's How Green Was My Valley and Alexander Cordell's Rape of the Fair Country were my books of choice.  The history of the nation in romantic overdrive; the Chartists with their tourist bringing bullet holes in the Westgate Hotel,  the Rebecca riots, the struggle for nationhood, all grist to the literary and film-maker's mill.
I once asked a known Welsh poet how to write about Wales without talking about death and coal mines or Prince Llewellyn.  Her reply was to let her know if I found a way.    The point is that there are many versions of Wales.  It has its glorious scenery, its ageless traditions,  its tragic history of industrialisation and carnage.  Also it is a modern nation with unemployment, poverty, tourism needs, and trying to cope with the pandemic just like everyone else. Yet for all its modernisation and devolution my own feeling is that Wales is a visceral idea of a nation robbed of its nationhood,  still trying to find a way forward.
***
A book which almost casually captures the timelessness of Welsh rural identity is Angharad Price's The Life of Rebecca Jones.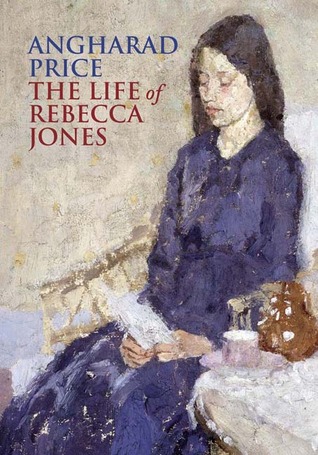 "Maesglasau is a living, breathing place, and this book portrays a way of life which is disappearing quickly, whilst also recognising the valley as an arena for eternity itself.  Quietly the people go about their daily lives – but they are capable of heroism and deep compassion; somehow they're aware that time is a great silver web stretching away into the far distance, and they can only marvel at its artistry before they are caught in it themselves, after a lifetime of hard work and spiritual endeavour."
This quote is by Lloyd Jones, who translated The Life of Rebecca Jones from the original welsh.
The book starts in 1905, it starts with a journey, undertaken by horse and cart in which are seated Evan Jones and his new bride returning from their wedding in the chapel at Dinas Mawddwy, to Evans farmhouse Tynybraich.  Their story is narrated by their firstborn child, Rebecca.
And although I tell myself often it is a toss up between this book, and Kathryn Swift's The Morville Hours for the Volatile Rune Award for Best Book Written in the Last Ten Thousand Years, in reality I know there is no such dichotomy.    The battle for my heart was won long long ago by Cwm Maesglasau, in fact the day when I was six weeks old and my parents moved to Wales.
My gratitude is due to Lloyd Jones, for without his translation many people would never have found this book.
***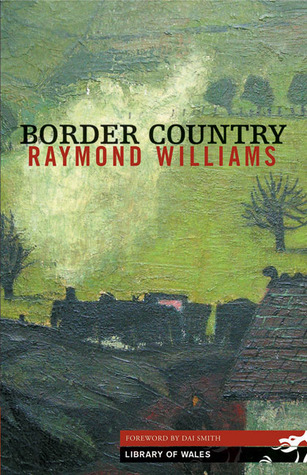 Raymond Williams' Border Country (Parthian, 2006) concerns itself with the return of Matthew (also confusingly called Will) to a small village in Wales to be with his dying father, a railway signalman Harry.  After Matthew's arrival back at Glynmawr, the story then travels back in time to the wedding of Harry and Ellen and life in a small Welsh community against the background of the General Strike.  There are memories of childhood :  "There were two chapels by the river, and the Daveys' cottage. There, up the line of the road, was the school, and the boys' playground …."
But where Angharad Price's book is completely timeless, I found Williams' book dated with acres of turgid rather patronising dialogue:
'I come about the Probert's place,' Harry said at once. 'I'd be glad of it if it's going.'

'The Probert's are going, yes.'

'What rent would it be?'

'Five shillings the week the Probert's have paid.'

'That I can manage,' Harry said, 'my job's regular.'
Did people speak like that?
***
One of my favourite collections of poetry from a contemporary Welsh author is Samantha Wynne-Rhydderch's Not in These Shoes (Picador, 2008).  This was her debut collection but it certaintly doesn't read like one and some of these poems perfectly capture this identity crisis.
Many of us dream of escaping from it all to live by the sea,

it says in the brochure. In 2004 we did

just that.  Trouble is you never can

get away from it all no matter how far

you run. There is always an edge

to the land that you cannot go beyond.
You Can't Get Away from it All
I lover her piquant humour in addressing the problem of second home buyers:
The thing is, you have to adapt, move on

My neighbour of five weeks a year tells me.

Adapt to what is not clear, nor who

Needs to adapt…. I suggest he might like

To adapt to learning the language of the country

He's chosen to buy a house in.  Why not…
Welsh Knot